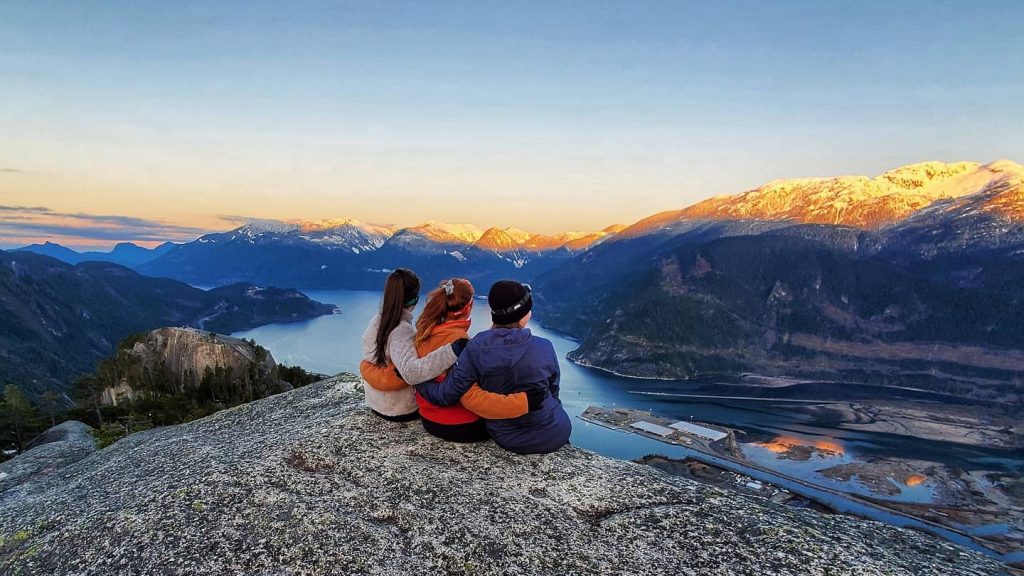 Squamish has long been one of Canada's hidden gems and its incomparable beauty amazes visitors and residents alike. With its proximity to Vancouver, it is easy to get to and offers the opportunity to disconnect from the hustle and bustle and connect with each other.
You can explore from the tops of the mountains down to the oceans shores, or perhaps take a moment to relax and breathe in the fresh forest air. The geography and climate offer not only tremendous physical beauty, but also world-class recreation opportunities. People flock from across the globe to Squamish for its renowned mountain biking, rock climbing, hiking, wind and kite surfing, as well as its whitewater rafting and kayaking. These activities provide a chance to have some fun together as a group and build your relationships with each other in a fun and exciting way.
Visitors will also love Squamish's bustling food scene, with its many coffee shops, breweries and quaint restaurants. Add in 360 degree views of stunning vistas and friendly locals and you've got a spot you might never want to leave.