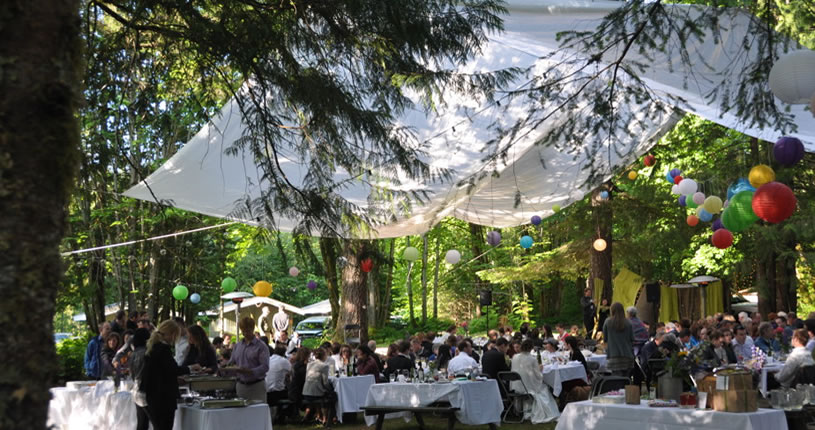 Sunwolf is a year-round resort ideal for corporate retreats, weddings, quiet getaways, fishing retreats and family gatherings. Offering whitewater rafting, scenic float trips, Bald Eagle and Salmon viewing raft excursions, riverside cabins, Fergie's Cafe, conference room, Sunwolf's resort is located between Whistler and Vancouver.
Sunwolf's lodge has a beautiful conference room with two fireplaces, polished hardwood floors, and a breathtaking view of the snow-capped peaks of the Tantalus Range. Perfect for a weekend seminar, workshop, or retreat and the perfect place to meet, gather information and plan an outing. Books, topographic maps and friendly, experienced staff are here to help familiarize our guests with the area and help them decide what to do and where to go.
After a long day of adventure, our hot tub provides luxurious place to soak in the view.
The grounds include a cafe, volleyball court, horseshoe pit, badminton net and a group fire pit, all on a scenic 5.5 acre property at the confluence of the Chekemus and Cheekye rivers.
Venue Details
Website
Phone
Capacity
Number of rooms
Kitchen Facility
Outdoor Space
604 898 1537
Up to 54
1
Yes
Yes
Location