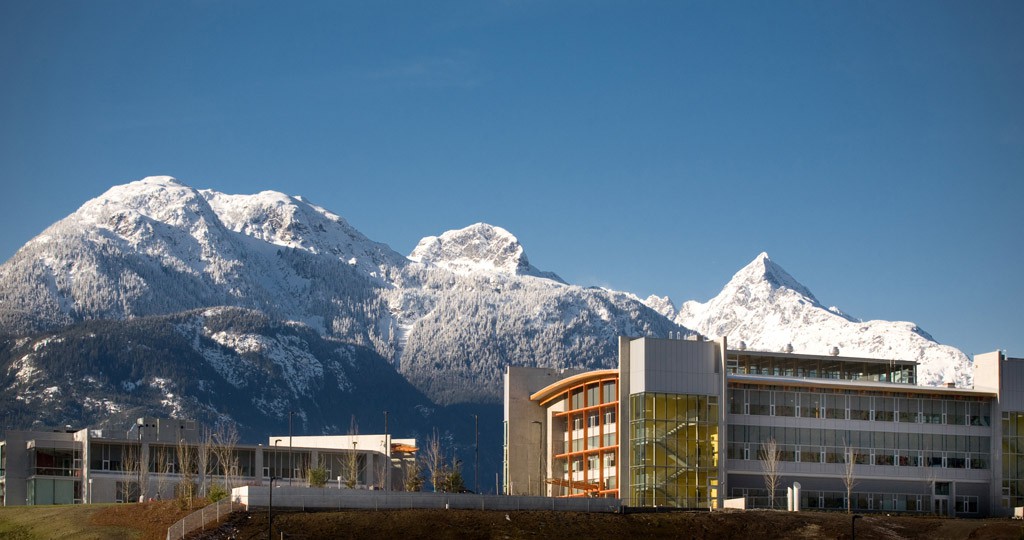 The perfect venue for a corporate retreat or meeting
Gala Event? Conference? Meetings? Film Shoot? Quest University Canada facilities are available for a variety of functions. Quest University Canada's 97-hectare (240-acre) property is located north of Downtown Squamish in the spectacular Garibaldi Highlands.
Quest University facilities available for rent include seminar rooms, media rooms, large multi-purpose halls, large and small dining spaces, and private condominium residences.
The $100 million campus includes the University's Recreation Centre (including an all-weather playing field and outdoor tennis courts), University Services Building, Library, Academic Building and student residences. The dining facilities, seminar rooms, private dining room, media room and large multi-purpose areas are available for rent. Quest also has audio-video equipment for your needs.
Venue Details
Website
Phone
Capacity
Square Feet
Number of rooms
Kitchen Facility
Outdoor Space
604.922.3022
450 plus
Varies
20 plus
Yes
Yes
Location