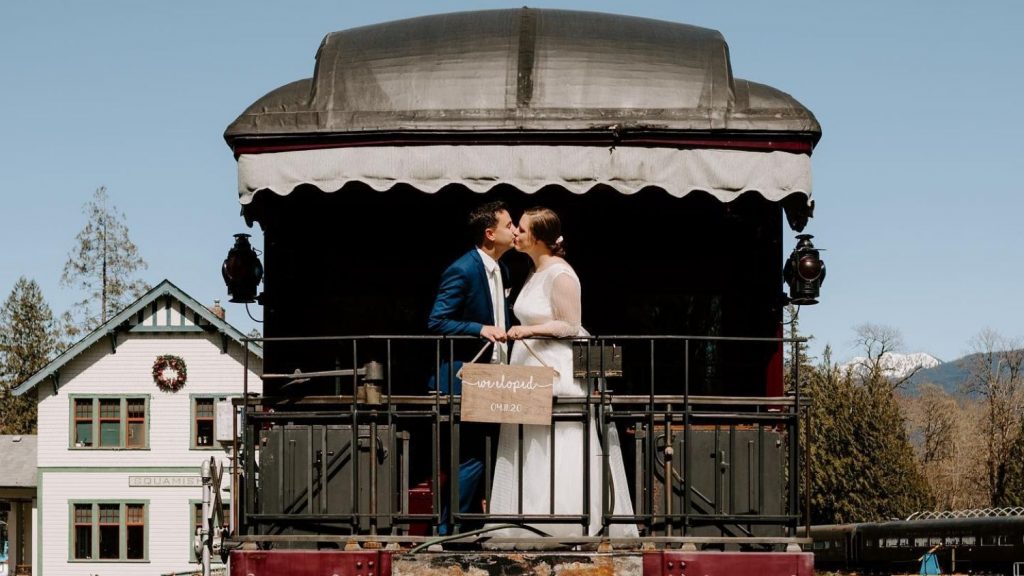 The Railway Museum of BC has 12-acres of park space with a typical mid-20th-century railway station, an old style town centre and over 90 pieces of rail cars and artifacts. The Heritage Park has ample outdoor green space and is completely wheelchair friendly with free parking. The park is also home to the CN Roundhouse & Conference Centre, the largest meeting facility in the Sea to Sky Corridor. It is centrally located close to hotels, dining and recreation amenities making the park an ideal venue for weddings, conferences, education events and more. 
Facilities
CN Roundhouse & Conference Centre
The CN Roundhouse & Conference Centre is the largest event venue on the Sea to Sky corridor with 21,000 square feet of indoor space. This unique building boasts 20 ft. high floor-to-ceiling windows with panoramic views, 200 feet across, letting in lots of natural light. Up to five heritage trains can be moved in and out to customize the size of the event space, from being more intimate to more open. There are even seven sets of grand wooden train doors that can be opened up letting the outdoors-in which is spectacular on a sunny day. There is also an upper indoor/outdoor mezzanine patio with mountain views for a dinner or evening hors d'oeuvres.
Floor Plans:
Restored Dining Railcars
Take your pick from any of the restored vintage dining cars such as the British Columbia or Alberta car, each can be used for a private dinner or small meeting space, like a bridal preparation room or a speakers green room.
Mac Norris Heritage Train Station
There are two sides to the station; the Heritage Tea Room and the Station Waiting Area. The Waiting Area can be set up boardroom style while the tea room is ideal for a sit-down meal or buffet. On a nice day, a meal can be held on the outside station platform. Weddings can also be set up in the yard outside the station.
Amenities
The Grand Hall accommodates 1,200 people theatre style or up to 800 people banquet style
The CN Roundhouse includes floor to ceiling windows featuring spectacular mountain views
4 breakout rooms available for conferences
Geothermal heating and cooling to reduce its environmental footprint
Venue Details
Website
Phone
Capacity
Square Feet
Number of rooms
Kitchen Facility
Outdoor Space
604.898.9336
Up to 1,200
21,000
1 main hall and 4 break-out rooms
Outside catering can be arranged
Yes
Location